Canteen
Central Missouri
Vending Machines
We provide modern Vending Machines in Central and East Central Missouri
Vending Machines in Central and East Central Missouri
Today's consumers are getting more and more health conscious. It's not enough to just have a few low-calorie options available, but to also consider carbs, gluten, natural ingredients and other nutrition concerns. Canteen Service of Central Missouri understands the importance of catering to these preferences because healthier eating leads to healthier, more productive employees.
Canteen Central Missouri
Vending Benefits
Create a relaxing breakroom experience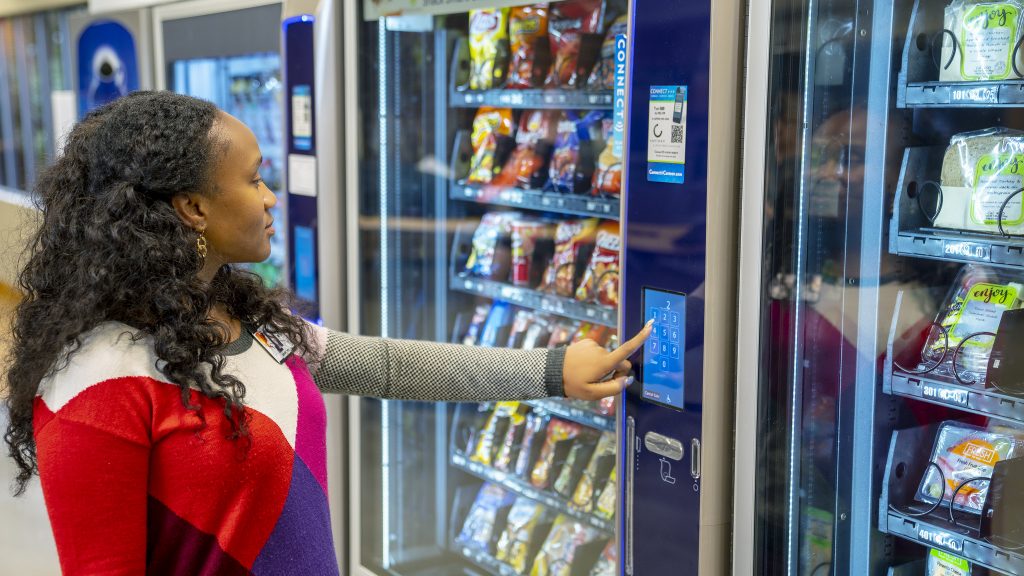 Our high-tech vending machines offer more than snacks, they offer peace of mind when it comes to paying. Enjoy flexible payment options with vending machines. Machines accept cash, credit cards, Apple Pay & Google pay.
Popular Name Brand Snacks & Drinks
Customize your vending items to something your employees will keep coming back to with our help!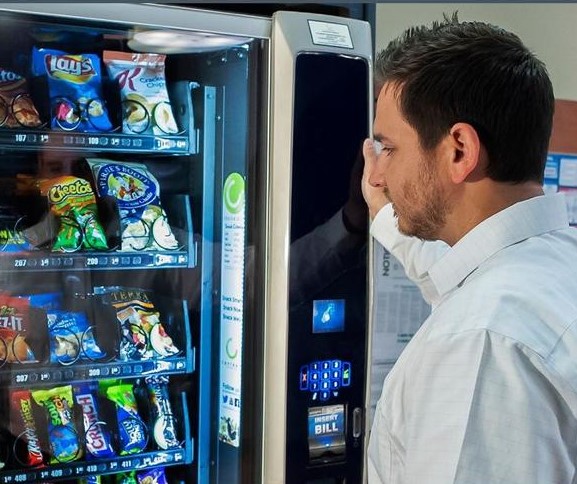 More Vending Service Benefits
We automatically detect when inventory is low so you can easily restock.
We carefully schedule your next restock with our real-time technology monitoring.
Energize your team / staff with a custom selection of healthy foods with a long shelf life.
Customized Healthy Program
At Canteen Service of Central Missouri we take part in Canteen's national Choice Plus program, which designates products that fall under a specific nutrition category. Only items that are under a certain level of total calories, fat, saturated fat, sugar and sodium – and include no trans fats – can qualify for the Choice Plus offering.
Build Your Custom
Breakroom Today
No matter what service our clients engage, our top priority is providing quality service and customer support. We offer quick and reliable service anywhere in Central and East Central Missouri. And we'll customize selections and vending agreements to fit your business. Just like the communities of Central and East Central Missouri, we're a company built on integrity.
Transform your breakroom!
Thank you for visiting the Canteen Service of Central Missouri website! With more than 50 years in the vending business, we're certainly not new to the game, but we're always excited and humbled by those interested in our services.
"We expanded our facilities a few years ago and needed to improve the on-site meal options for our employees. Not only did Canteen provide us with a great plan, but the setup was fast and practically seamless."
"Working with Canteen has been such a great business decision. Our employees love our Micro Market! It's even better than we imagined it would be."